LA BOHÈME
by Giacomo Puccini
(1858-1924)
Libretto by Giuseppe Giacosa and Luigi Illica
Based on the novel Scènes de la vie de bohème, by Henri Murger
May 14, 15, 21, and 22, 2022, at 3 PM
Free Sneak-Peek - May 10, 2022, at 7:00 PM
Conducted and Staged by Elizabeth Hastings
Performed in Italian with English supertitles
Promotional support was provided in part by the NYC & Company Foundation and
the Office of The Brooklyn Borough President, administered by Brooklyn Arts Council

---
See it online, free and on demand!
---
Trailer created by Daewon Seo
---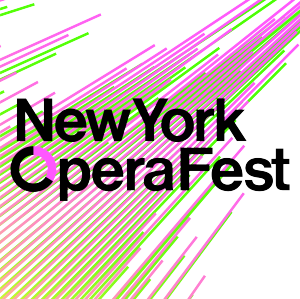 Watch excerpts from La Bohème, performed by Lindell Carter and Dilara Unsal at the New York OperaFest kickoff event on April 14, 2022 (excerpts begin at 1:47:43).
---
The Cast
Mimì, a seamstress: Dilara Unsal (May 14 & 22), Kimberly Lloyd (May 15 & 21)
Rodolfo, a writer: Christopher Trapani (May 14 & 22), Heejae Kim (May 15 & 21)
Musetta, a grisette: Cate Webber (May 14 & 22), Jennifer Gliere (May 15 & 21)
Marcello, an artist: Peter Hakjoon Kim (May 14 & 22), Jin Heo (May 15 & 21)
Schaunard, a musician: Daewon Seo (May 14 & 22), Samuel Flores (May 15 & 21)
Colline, a philosopher: John Dominick III (May 14 & 22), Hyong Sik Jo (May 15 & 21)
Benoit, a landlord: David Tillistrand (May 14, 15 & 22); Steven Fredericks (May 21)
Alcindoro, a sugar daddy: Steven Fredericks (May 14 & 22), David Tillistrand (May 15 & 21)
Parpignol, a toy peddler: Josh LeRose (May 14 & 22), Rafael Hidalgo (May 15 & 21)
Customs Officer: Thomas Geib
Sergeant: Warren Harding
Child: Alycia Scott
May 10 Sneak-Peek Performance
Mimì: Lisa Bryce*; Rodolfo: Lindell Carter*; Musetta: Arina Ayzen*; Marcello: Nathan Bahny*; Schaunard: Samuel Flores; Colline: Gennadiy Vysotskiy*; Benoit/Alcindoro: David Tillistrand; Parpignol: Andrew Watt; Customs Officer: Thomas Geib; Sergeant: Warren Harding; Child: Alycia Scott
*cover
Ensemble
Jenna Barbieri, Zoe Gonatas, Luz Jubierre, Ayako Landsberg, Mark Martinez, Sophia Masterson, Ian O'Malley, Dylan Sardo-Yu
---
Act I
Christmas Eve, 1830s. A garret on the Left Bank of the Seine in Paris.
Marcello the painter and Rodolfo the writer are finding it difficult to work in the cold. They decide to burn one of Rodolfo's manuscripts. As they enjoy the warmth, another of their roommates, Colline the philosopher, arrives, grumbling that the pawnbroker won't accept his books. He is surprised to see a fire, but the others hush him, for they are giving Rodolfo's play — to the fire. They imagine a love scene, seeing kisses in the crackling flames. But the manuscript is soon consumed, the fire goes out, and Marcello and Colline cry, "Down with the author!"
At this moment, the fourth roommate, Schaunard the musician, arrives laden with firewood, cigars, wine, food, and money. They leap upon the provisions as Schaunard recounts how he came by his good fortune: an English Lord hired him — to play until his parrot died. Schaunard played for three days, until he got the bright idea of poisoning the bird. Seeing that no one is paying attention to him — and that the food is disappearing fast — Schaunard sharply calls the company to order, pointing out that the food should be saved for the dark days. It is Christmas Eve, and they will dine in the Latin Quarter. They are about to have a toast when there is a knock at the door. It is Benoit, the landlord, come to collect the rent. The four young men ply the old man with wine, finally getting him to admit that he likes the ladies. Feigning moral outrage, they boot him out the door and prepare to go out. Rodolfo, however, needs to stay behind to finish an article. Urging him to hurry, the others leave, Colline tumbling down the dark stairs.
Alone, Rodolfo finds that he is not in the mood to write. A soft knock announces an unexpected visitor: a lovely but pale young woman who asks him to re-light her candle. He asks her to come in; she declines at first, then shyly yields to his request and promptly faints, for she is ill. He sprinkles water on her face, bringing her to, and offers her some wine. He watches her, thoroughly enchanted, as she takes a sip, then gets up to leave. He lights her candle for her, and she bids him good night. But she returns immediately, for she has dropped her key. Her candle goes out again, and so does Rodolfo's. Together they search in the dark. He finds the key, but pretends that he hasn't found it. And then his hand touches hers . . . it is a cold little hand, and he asks to warm it for her, asks if she would like to know who he is ("Che gelida manina"). He tells her that he is a poet, and although he is poor, he has his dreams; but now her beautiful eyes have robbed him of those dreams, but he doesn't mind, for now he has hope.
Rodolfo asks her to tell him who she is. She replies that she is called Mimì, but her real name is Lucia ("Mi chiamano Mimì"). She embroiders, and lives alone, but she has her dreams too; when April comes, the first sun is hers, and she loves the perfume of the budding flowers, but the flowers she makes have no perfume.
Their reverie is interrupted by Rodolfo's friends, who shout insults up at the window to get him to hurry up. Rodolfo sticks his head out the window and says he's just finishing up. Marcello asks what he's doing up there alone, but Rodolfo replies that he's not alone. This prompts more ribbing, and the friends go off to the Café Momus.
Rodolfo and Mimì now declare their love for each other ("O soave fanciulla"). He tries to kiss her, but she slips away from him and shyly asks if she might come with him to Momus. Rodolfo thinks it'll be much nicer at home, but she points out that she will be near him, and that afterward — who knows? The lovers go out singing of love.
Act II
A few minutes later, in the Latin Quarter.
Vendors hawk their holiday wares in the busy Latin Quarter. Schaunard tries out a horn; Colline gets his coat mended and buys a rare book; Rodolfo buys Mimì a pink bonnet; Marcello flirts with the girls. Everyone meets at Café Momus, where Rodolfo introduces Mimì to his friends, and they all order a huge supper. Marcello asks Mimì what rare gift Rodolfo has given her, and she tells him about the bonnet, which she had long coveted; Rodolfo was able to read it in her heart, and therefore he knows what love is. This prompts a bitter outburst from Marcello, but Rodolfo explains to her that he is in mourning. As they rise for a toast, the flamboyant entrance of Musetta makes Marcello wish he were drinking poison. Musetta is richly dressed and attended by a wealthy old man, Alcindoro, who can barely keep up with her as she sails through the crowd to a very conspicuous table at Café Momus.
As Marcello tears Musetta's character to shreds, Musetta notices him and is vexed that, although he must see her, he will not look at her. She decides to create a scene by calling over the waiter and smashing a plate on the ground, claiming that it stinks. Alcindoro, already distressed at being in so public a place with her, tries in vain to calm her down. Schaunard and Colline are enjoying the comedy immensely. Finally, Musetta turns the full power of her charms on Marcello, bragging of how everyone watches her when she walks down the street, and that their admiration fills her with desire (Musetta's Waltz: "Quando men' vo'"). Mimì feels sorry for her; Rodolfo explains that Marcello had once loved her, but she abandoned him for riches. Ignoring Alcindoro's pleas that she keep quiet, and seeing that Marcello seems to be melting, Musetta pretends to have a dreadful pain in her foot, and sends the old man off to get her shoe fixed. Marcello is undone and embraces her passionately.
When the bill comes, the Bohemians find themselves somehow without funds. Musetta has a bright idea: combine her bill with theirs, and let Alcindoro pay it. They all carry Musetta off in triumph as a brilliant parade passes by. Alcindoro returns with the shoe to find that his paramour is gone and has left a large bill in her place.
Act III
February. Dawn. At the Barrière d'Enfer just outside Paris.
It is snowing. Customs officers sleepily let street sweepers and vendors past the barrier into Paris as late revellers celebrate in a nearby tavern. Mimì enters; she is ill. She asks a tavern servant to tell Marcello, who is working at the tavern, that she must speak to him. Marcello is surprised to see her. He tells her that he and Musetta have been there for a month at the innkeeper's expense; he is painting a mural, and she is giving voice lessons. When he asks her to come in out of the cold, she refuses, because Rodolfo is there. She begs the stunned Marcello for help, explaining that although Rodolfo loves her, he left her because he is jealous. She has caught him watching her as she sleeps, and he has told her that she's not for him, she should take another lover. She is at her wits' end. Marcello can only advise that they stay apart. Mimì agrees, but they have tried many times and could not do it. She again begs for his help, and he agrees to speak to Rodolfo, who had arrived there an hour before dawn and fell asleep on a bench. When Marcello notices her cough, she tells him that she has been ill since the day before, and that Rodolfo left her last night, saying, "It's over."
Marcello sees through the tavern window that Rodolfo has woken up. Mimì doesn't want him to see her. Marcello tells her to go home, but she hides nearby and overhears Rodolfo tell Marcello that he wants to leave Mimì because, he claims, he is bored. But Marcello isn't buying it. He accuses Rodolfo of being jealous and stubborn. Rodolfo then claims that Mimì has been flirting with a viscount. Again, Marcello doesn't believe it. Finally, Rodolfo tells the truth: He loves Mimì more than anything in the world, but she is dying of consumption, and in his poverty he can't provide for her properly, and so he believes he helping to kill her. Mimì, in tears, reveals herself; Rodolfo rushes to comfort her. The sound of Musetta's laughter from the tavern prompts Marcello to run inside in a jealous fit.
Mimì tells Rodolfo, simply, "Goodbye." She is returning to Paris alone, to embroider her artificial flowers ("Addio, senza rancor"). She asks him to gather her few little things and send them to her. But under the pillow is the pink bonnet, and, if he likes, he can keep it as a souvenir of their love . . . They sadly recall the sweet moments they will no longer share, waking together in the morning, and kisses; but they will also say goodbye to quarrels and jealousy. But as Marcello and Musetta's spat spills out of the tavern, Rodolfo and Mimì decide to remain together until the spring.
Act IV
Several months later. In the garret.
Marcello and Rodolfo are working, but are also tormenting each other with remarks about Musetta and Mimì, and pretending to be unaffected. Finally, neither can stand it any longer. Marcello furtively removes a ribbon from his pocket and kisses it; Rodolfo does the same with the pink bonnet. They muse sorrowfully on their lost loves ("O Mimì, tu più non torni").
Schaunard bursts in, but this time all he has are four rolls, a pickled herring, a bottle of water, and Colline. They all try to pretend that it's a great feast. Colline makes a great pretense of having to leave early for an appointment with the King. Things get sillier as Schaunard proposes a quadrille. Rodolfo and Marcello (playing the lady) dance together as Schaunard beats time and Colline calls the steps. Schaunard and Colline turn a disagreement over the proper order of the steps into a mock duel. Into the resulting bedlam suddenly comes Musetta, who announces that Mimì is downstairs, seriously ill. Rodolfo and Marcello rush out to get her as the others prepare a bed.
Rodolfo tenderly carries Mimì to the bed. She isn't sure if he wants her there, but he reassures her. Musetta explains to the others that Mimì, nearly dying, had left the viscount and was searching for Rodolfo. Musetta found her stumbling in the street; Mimì told her that she wanted to die with Rodolfo, and asked Musetta to bring her to him. As the lovers embrace, Marcello reveals that they have nothing to give Mimì to eat or drink; Schaunard realizes that she will be dead within a half hour.
Mimì's hands are cold; she wishes she had a muff. Rodolfo takes her hands in his and tries to warm them as she smiles and greets the others. Musetta takes Marcello aside and gives him her earrings, telling him to sell them so they can get medicine and a doctor; she will come with him to get a muff for Mimì. Colline takes off his faithful old coat, in the pockets of which so many great philosophers and poets have resided, and bids it farewell (Coat Aria: "Vecchia zimarra"). He advises Schaunard to do the lovers a kindness and leave them alone together.
Mimì tells Rodolfo that she was pretending to be asleep, because she wanted to be alone with him to tell him that he is her love and all her life. She recalls their first meeting, when she told him her name. Rodolfo takes out the bonnet, which brings back more sweet memories. She teases him, for she knows that he found the key much earlier than he pretended. A coughing fit brings back Schaunard. But she assures him and Rodolfo that she is alright, and closes her eyes.
Musetta and Marcello return; the doctor is on his way, and they have brought some medicine. Musetta slips the muff onto Mimì's hands. Mimì marvels at its softness and warmth. She asks if Rodolfo bought it; Musetta quickly says yes. When Mimì playfully calls him a spendthrift, he bursts into tears. She asks why he is crying, for she is better, she is with her love, her hands are warm, and she can sleep . . .
Believing that she is asleep, Rodolfo leaves the bedside asks Marcello about the doctor. Meanwhile, Musetta prepares the medicine and prays for Mimì. Schaunard checks on Mimì and discovers that she has died; he tells Marcello, who is horrified. Colline returns and gives Musetta money. He asks Rodolfo how Mimì is. Rodolfo begins to reply that she is asleep when he notices how Marcello and Schaunard are looking at him. Marcello tries to comfort him, but he is overcome with despair, and embraces Mimì, calling out to her.
© 2000 Linda Cantoni