---
PLEASE READ OUR UPDATED COVID-19 MESSAGE
---
MISS US?
Photo by Steven Pisano
WE MISS YOU, TOO!
Enjoy our
FREE ONLINE PERFORMANCES
NEW: 2021 Winter Concert
---
PRAISE FOR OUR
GOLDEN JUBILEE CONCERT
AND GIANNI SCHICCHI



Photo by Steven Pisano

"Fifty years of the Regina Opera is a great and wonderful thing."
Nino Pantano, Brooklyn Discovery

"Quite obviously a hidden treasure."
Matt Costello, OperaWire
---
GREAT OPERA
COMFORTABLE SEATS
AFFORDABLE TICKETS
ENGLISH SUPERTITLES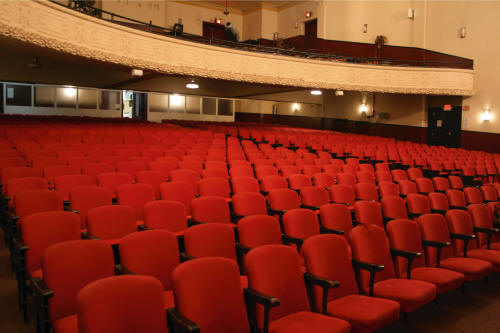 "Outstanding ... The Regina Opera Company, a musical diamond in the crown of opera."
Cliff Kasden, Home Reporter

"When the curtain opened ... the magic began."
Nino Pantano, Brooklyn Daily Eagle

"Cuando el telón de felpa roja se abrió ... comenzó la magia."
Nino Pantano y Hector Sermeño, El Barrio News (link to PDF in Spanish)
---
Regina Opera premieres young composer's work
---
Regina Opera on Currents NY
---
Regina Opera programs are supported, in part, by public funds from the New York City Department of Cultural Affairs, in partnership with the City Council. Major support is provided by New York City Council Members Carlos Menchaca and Justin Brannan. Regina Opera programs have been proudly supported by a grant from Investors Foundation: investorsbankfoundation.org. Regina Opera thanks all its donors.
---
WEB ACCESSIBILITY POLICY
At Regina Opera, we are committed to web accessibility. It is our policy to ensure that everyone, including persons with disabilities, has full and equal access to our digital offerings. To that end, we are undergoing training on web accessibility and are in the process of implementing changes to our website to make it as accessible as we can. We will continue to make good-faith efforts to employ web accessibility best practices and to comply with federal, state, and local laws. If you know of a way in which we can improve the accessibility of our website, please e-mail us.
---
On the web since March 17, 1997
Last revised: February 20, 2021
All content © 1997-2020 Regina Opera Company (except where otherwise noted)